At Squlpt, we are committed to being the best partner on your body transformation journey, delivering a seamless experience with flawless results.
Take years off with this transformative treatment that defines and contours the chin, neck and jawline. SoftSqulpt Chin+Neck  instantly enhances your profile for a refreshed and rejuvenated look you'll love.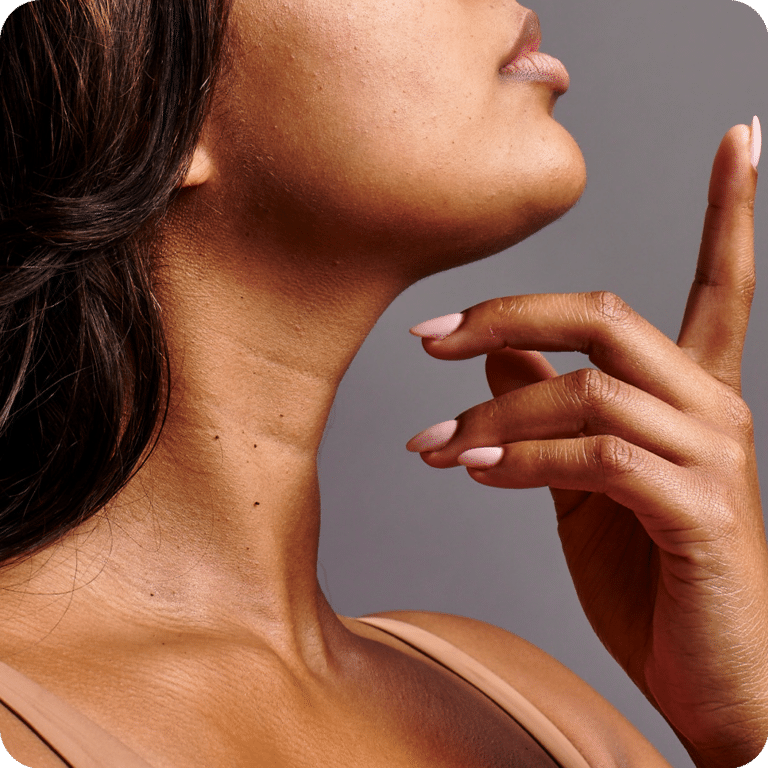 Achieve sculpted arms without spending hours at the gym. With Arms 360°, we create a toned and defined look that remains soft and feminine. If you're looking to get rid of stubborn arm fat when diet and exercise won't do, you'll love the results of this transformative procedure.
Enhance what you were born with, no implants needed. Naturals® is a safe, silicone-free breast augmentation procedure that delivers naturally fuller, flawless results that last.
Say goodbye to bra rolls or the post-baby pooch high intensity workouts just won't budge. SoftSqulpt Midsection reshapes the abdomen, waist & hips and lower back to give you a curvaceous, toned, and defined core.
Petite BBL™ is a totally new approach to the traditional BBL, allowing every woman to enhance what they were born with for a natural, elevated look that's never overdone. Commonly combined with SoftSqulpt® of the midsection, this transformative treatment delivers a fuller, firmer look that perfectly complements your figure.
Get the curves you deserve with XL BBL®. We add va-va-voom volume to the bottom, hip dips and outer thighs for a curvaceous "wow" look that complements, and never overwhelms, your natural shape.
Lean into slimmer thighs. Our Thighs 360° and Mini-Gap™ treatments create a trimmer look while staying true to your natural curves, whether you're looking to firm up every area of the thighs or focus purely on achieving a thigh gap. 
Powered by SoftSqulpt®, a 360 awake liposuction body contouring solution. Our advanced fat transfer technology uses miniaturized tools and smooth symphonic vibration to gently reshape your silhouette. Our technique is close to pain-free, allows you to stay awake and comfortable, and sets you up for a fast recovery.
what are your body goals?